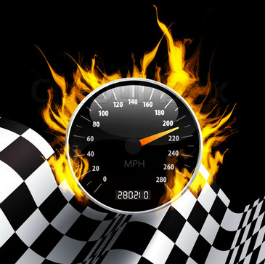 RAT RODS
You ask, what is a "Rat Rod"?
A rat rod is a style of hot rod or custom car that, in most cases, imitates (or exaggerates) the early hot rods of the 40's, 50's, and early-60's. The style is not to be confused with the somewhat closely related "traditional" hot rod, which is an accurate re-creation or period-correct restoration of a hot rod from the same era.
Most rat rods appear "unfinished", regardless of their status, as only the vehicle's bare essentials are driven.
An example of a Rat Rod: 1930 Ford Model A-Rat Rod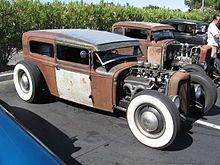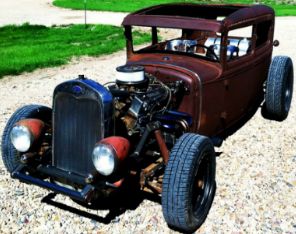 TRIX offers over 25 years of building your "DREAM CAR".
Reconstruct
chassis,
sheet-metal
fabrication,
Larry's artistic details 07/25/13

<click on RatRod Gallery to enlarge photos>